Benchmark Report
The State of Global Mobile Engagement 2020: European Edition
Get the full report
If the form doesn't render correctly, kindly disable the ad blocker on your browser and refresh the page.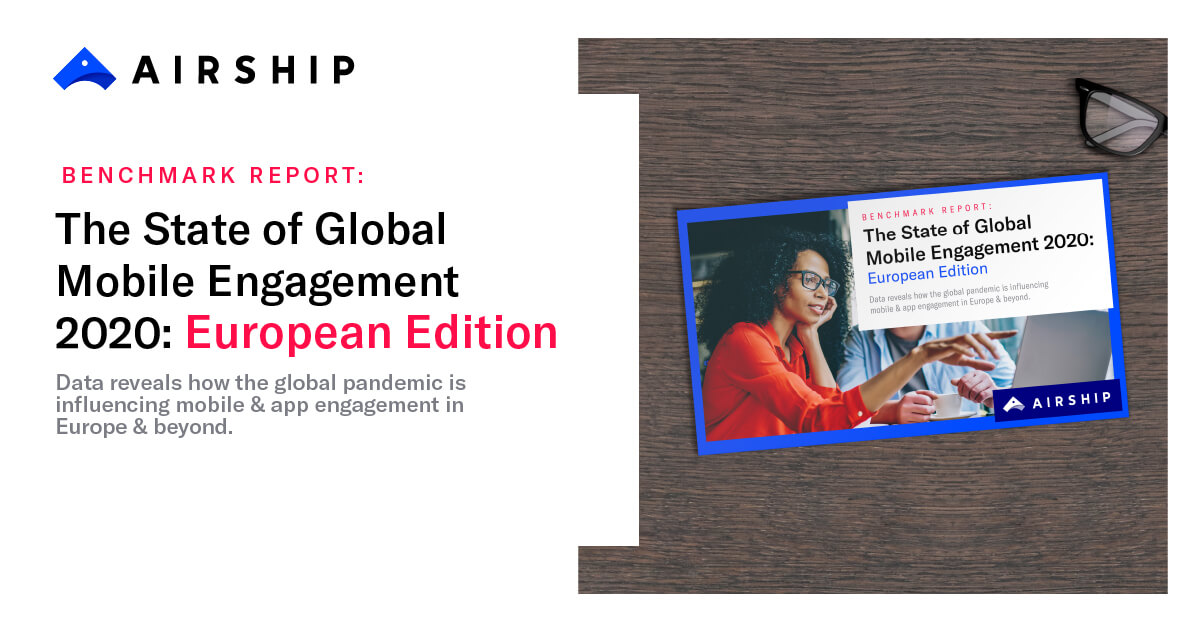 How is the pandemic influencing mobile app user engagement? We looked at data from 744 million app users to understand changing usage patterns, and the results show massive gains for several key engagement metrics that have been trending downward before the pandemic:
Check out the infographic below to discover the key results of this study, most notably:
Trends in location and notification opt-in rates before the pandemic — and the significant changes in those trends after the pandemic began.
New benchmarks for average app opens per user and average notification direct open rates.
How your brand compares — our data is broken out by region, with key focus on European countries, industry and operating systems.

For more details, download the full report by submitting the form at the top.