Webinar
How Top Brands Use Machine Learning Data to Reduce Churn & Boost Engagement (And How You Can Too)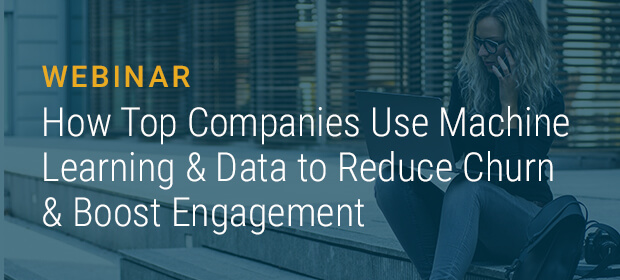 There's a lot of hype around using AI in marketing. Never fear, this webinar is not about that. This webinar is about understanding what AI can do for you today.
Our experts Lisa Orr and Phil West share, step-by-step, how to use our machine learning solutions — Predictive Churn and Predictive Send Time Optimization — to:
Protect your acquisition spend by identifying and re-engaging users who have the highest risk of churn
Build a smarter messaging strategy by combining churn risk data with other customer data (like loyalty status or purchase history)
Improve engagement rates by sending at the times individuals are most active
You'll also get best practices and strategies from top brands who are using predictive data to reduce customer churn, improve engagement by 10% or more, and drive increased customer lifetime value.