Analyst Report
The Forrester Digital Experience Review™: US Retail Mobile Apps, Q1 2021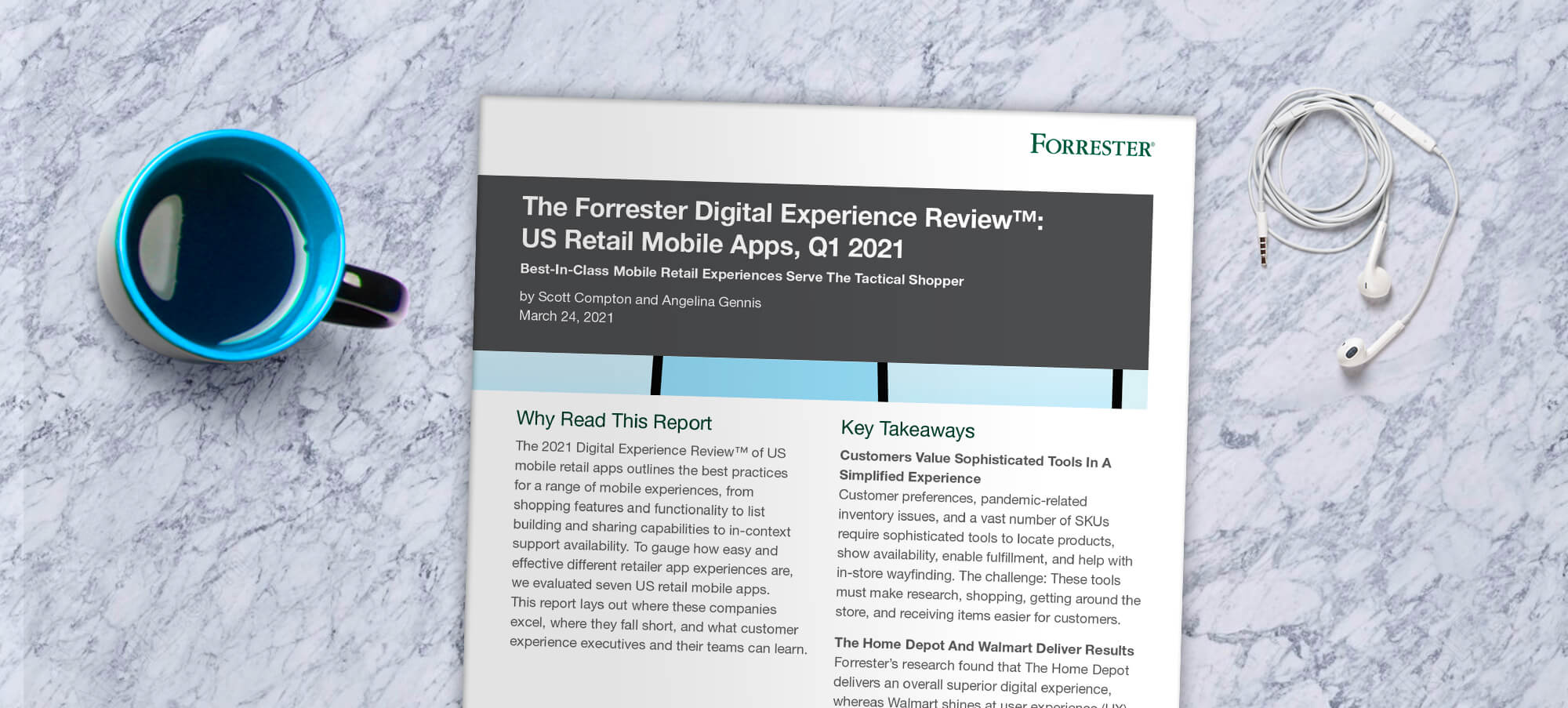 Which app experiences are absolutely critical for turning today's shoppers into loyal fans? In this report, Forrester experts share their detailed analysis of seven US retail apps to give retail marketers, app owners and CX pros insights into what customers want from apps in a post-Covid world.
Download The Forrester Digital Experience Review™: US Retail Mobile Apps, Q1 2021 today, and you'll learn:
The key app experiences shoppers now expect every retail app to deliver flawlessly
An in-depth analysis of Home Depot, Walmart, Best Buy, Target, Office Depot, Lowe's & PetSmart apps
5 best practices for marketers looking to use their apps to drive retention, boost order sizes, increase conversions and create shopping experiences customers love
Access to this important research expires soon, so download it today! Then get in touch to see how the Airship Customer Engagement Platform can help you meet and beat your most ambitious goals.