As a marketer, do you want to quickly and easily see how well your app is performing? Are your customers liking what they see in the app? How satisfied are your customers with their last transaction and their overall relationship with your brand? Get answers to all of these questions and more with AXP Surveys.
Powerful, Real-Time Insights
Trigger surveys in real-time directly in response to customer behavior. Gain actionable customer feedback and analyze data broken out by audience segment. Utilize survey feedback and behavior to align future experiences and journeys with brand sentiment and target specific audience segments.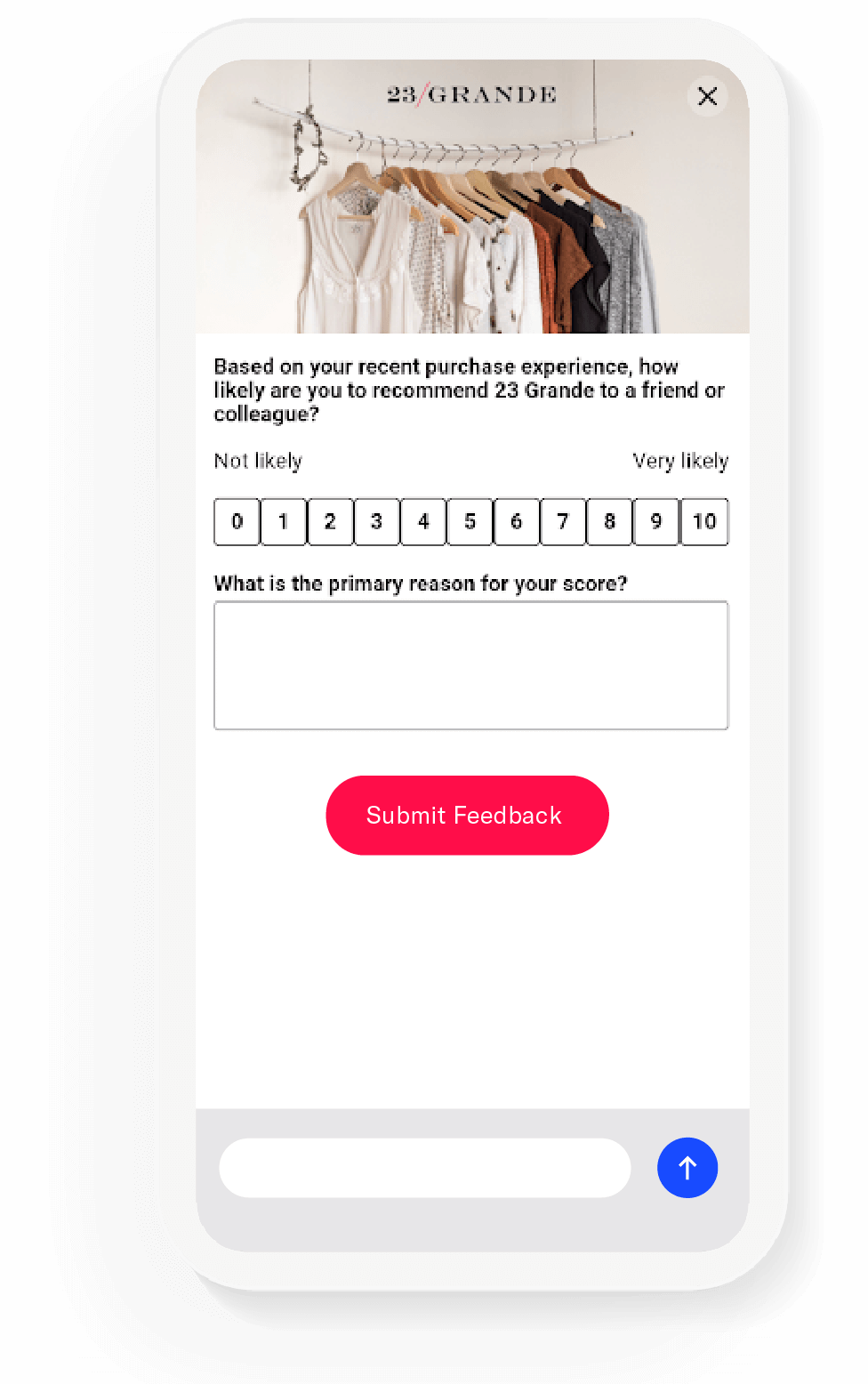 Gain Valuable Zero-Party Data Faster
Use our pre-built NPS or customer feedback survey templates to launch surveys quickly and collect valuable data and insights directly from your customers. Store survey responses as customer attributes for retargeting and analysis.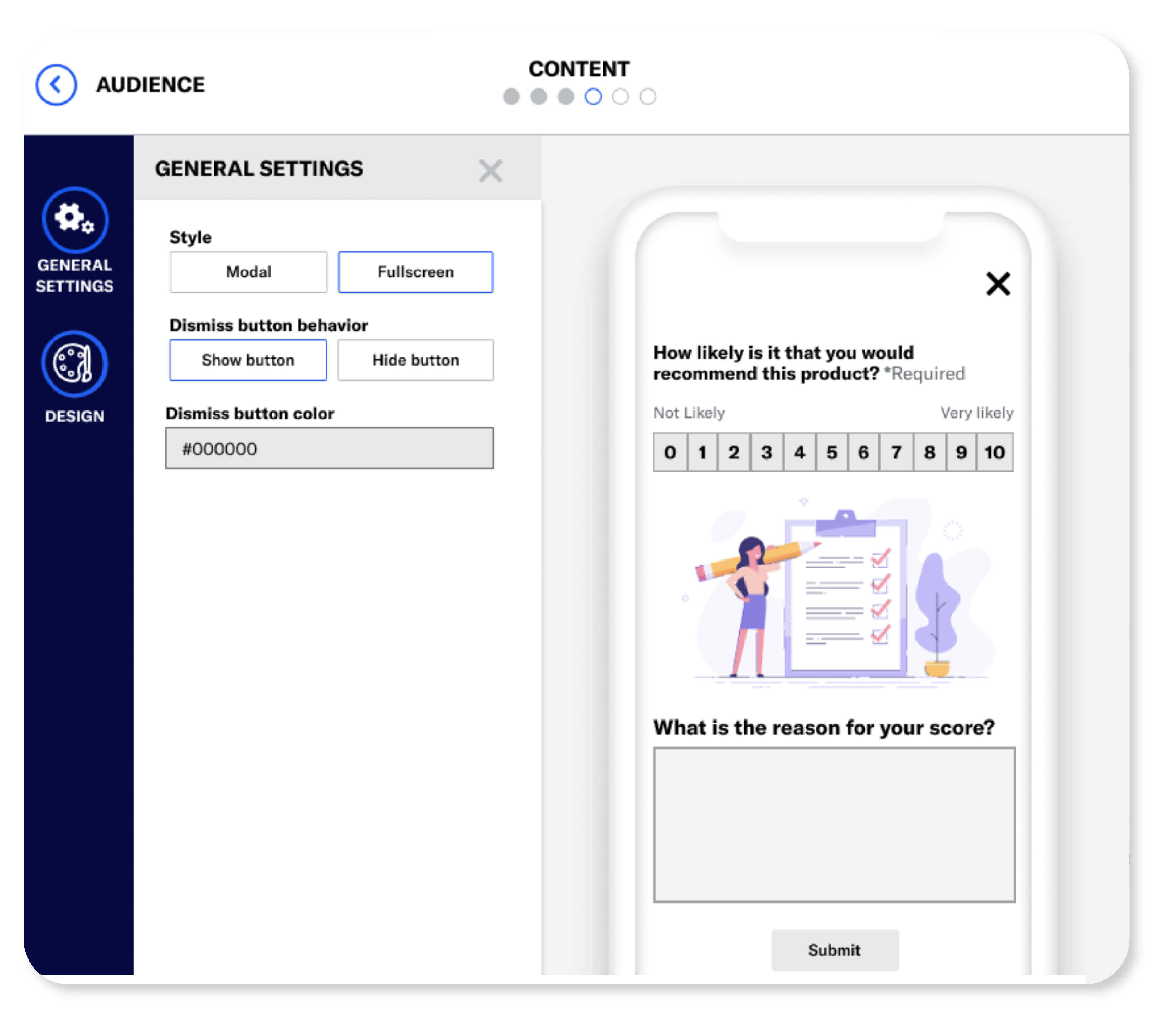 Surveys
NPS (Net Promoter Score)
Templates
Segmentation
Attribute Personalization
Automation
Performance Analytics
Ready to gain meaningful, real-time insights from your customers?
AXP Surveys are built to help brands gain valuable, actionable insights in real time. Use these insights to curate an experience that aligns with brand sentiment.