Innovate Confidently with the Airship Feature Flags Special Access Program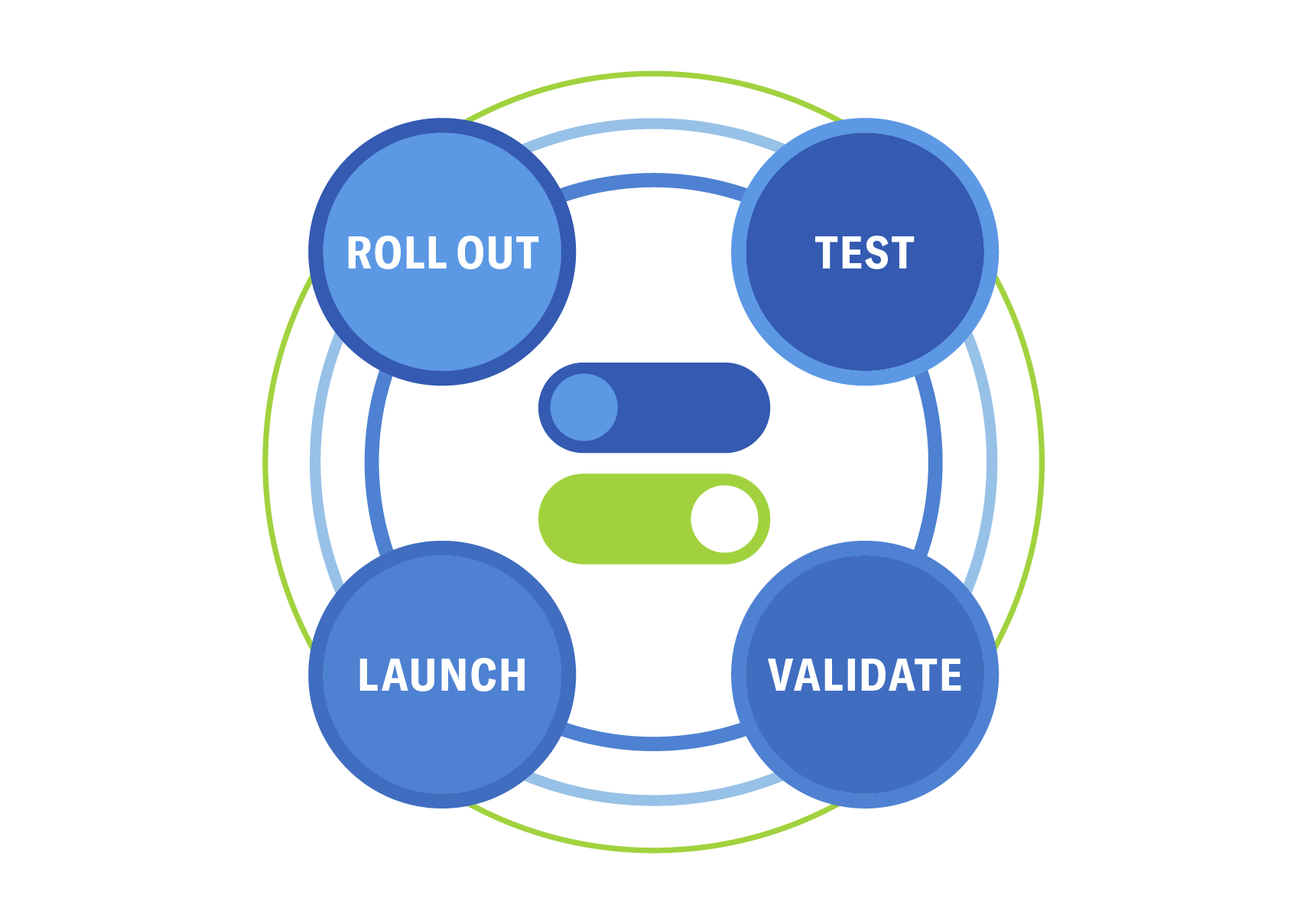 Brands know they can't just launch a new app feature and hope for the best. Introducing new features like curbside pick-up, a new loyalty program or chat-based support is difficult and can significantly impact your mobile app experience. Before a broad launch, you need to validate and refine the innovations you're introducing in order to mitigate risk. That's why Airship developed Feature Flags.
Airship Feature Flags enable you to seamlessly experiment, test, roll out and validate new mobile app experiences live with segments of your audience, without needing a new deployment or app store updates. From simple on/off switches to complex use cases, Feature Flags have you covered.
We're thrilled to offer Airship customers Feature Flags in a Special Access Program. Discover the endless possibilities of controlled feature releases and optimized app experiences today.
Sign up here to receive Special Access to Feature Flags!
Gradually Roll Out and Test New Features
Experiment with different user segments, get valuable feedback and make data-driven decisions to refine your mobile app experience, increase engagement and maximize retention.
Mitigate Risk and Deploy Quickly
Reduce bugs and make quick fixes before wider exposure to increase stability. Easily turn off problematic features without rolling back an entire release.
Adapt and Roll Back as Needed
Innovate frequently and adapt to user feedback without putting your mobile app experience at risk. Make real-time adjustments, and swiftly disable problematic features.
If the form doesn't render correctly, kindly disable the ad blocker on your browser and refresh the page.