World Cup: Sunday! Sunday! Sunday!
The 2014 World Cup has been quite a thrill here at Urban Airship. This is in part because we have some die-hard fans among our ranks.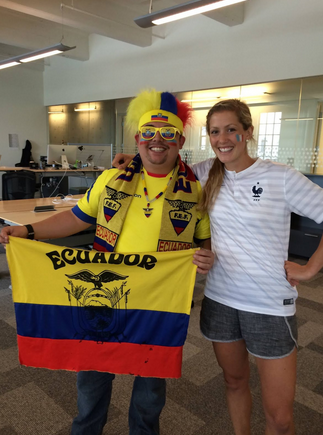 Moreover, the world of mobile has exploded since the last World Cup, and we have many premier news and sports apps using our technology to deliver the breaking excitement to fans. We began preparing early for the unprecedented magnitude of messages we knew would be flying through our services during the event.
In the leadup to the matches, we watched as millions of device owners installed our customers' apps every single day. When the World Cup wraps up on Sunday, we will have served over 100 million World Cup related app installs.
Since the matches began, Airshippers have gathered in our "Hangar" to watch them, with one eye on the tube and the other on our systems. We had to carefully avoid our phones, as customer ¡GOAL! pushes were arriving before our video stream, spoiling the suspense!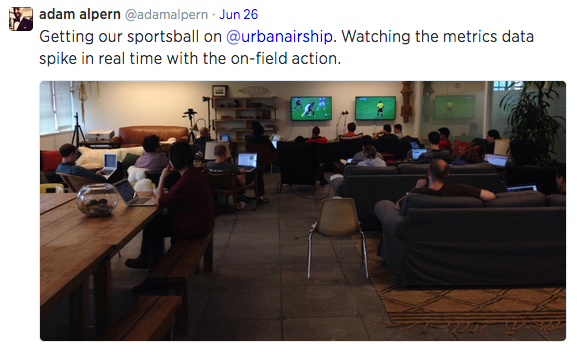 Here is a chart showing about two hours of HTTPS ingress traffic during the Brazil-Germany match. The peak of over 41,000 requests per second is at its conclusion.

Screenshot taken from our recently open-sourced Tessera!
Below is a chart of sends per second at the end of the Netherlands-Argentina match. The spike in the middle represents about six minutes of pushing nearly 150,000 messages per second.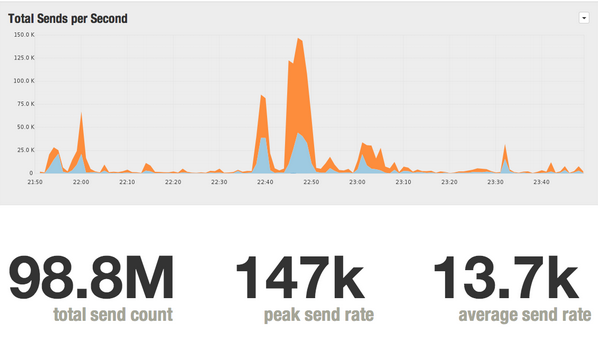 Open counts were remarkable as well, demonstrating the importance of targeting messages at those who are most eager to receive them. The charts below show activity during the Brazil-Germany and Netherlands-Argentina matches, with the bottom two charts showing sends and opens.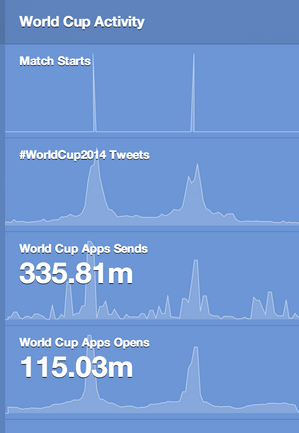 On Sunday, Germany and Argentina will take it to the field. The world will watch. The pushes will fly. The resulting numbers will be monumental by today's standards. But with the world going mobile at such a dramatic clip, they'll likely be mundane next year. We can't wait.
Subscribe for updates
Related Posts
Categories