Victoria's Secret On-the-Go and at Your Fingertips
Have you seen an angel lately? With apps for iOS and Android for all things Victoria's Secret, you'll never miss a sighting.
You can check out photo shoots and store openings, learn secrets from its supermodels and get insider-access to TV commercial shoots and the Victoria's Secret Fashion Show. When it's time to get serious about your shopping, browse on your phone and buy directly from VictoriasSecret.com. You can even scan your favorite items for exclusive offers, videos and info, and then buy online in seconds.
Sign up for push notifications and receive coupons, special offers and the chance to win $10, $50 and $100 secret reward cards. The next time you find yourself with the need for seamless panties or that perfect bra, the Victoria's Secret app can give you the support you need.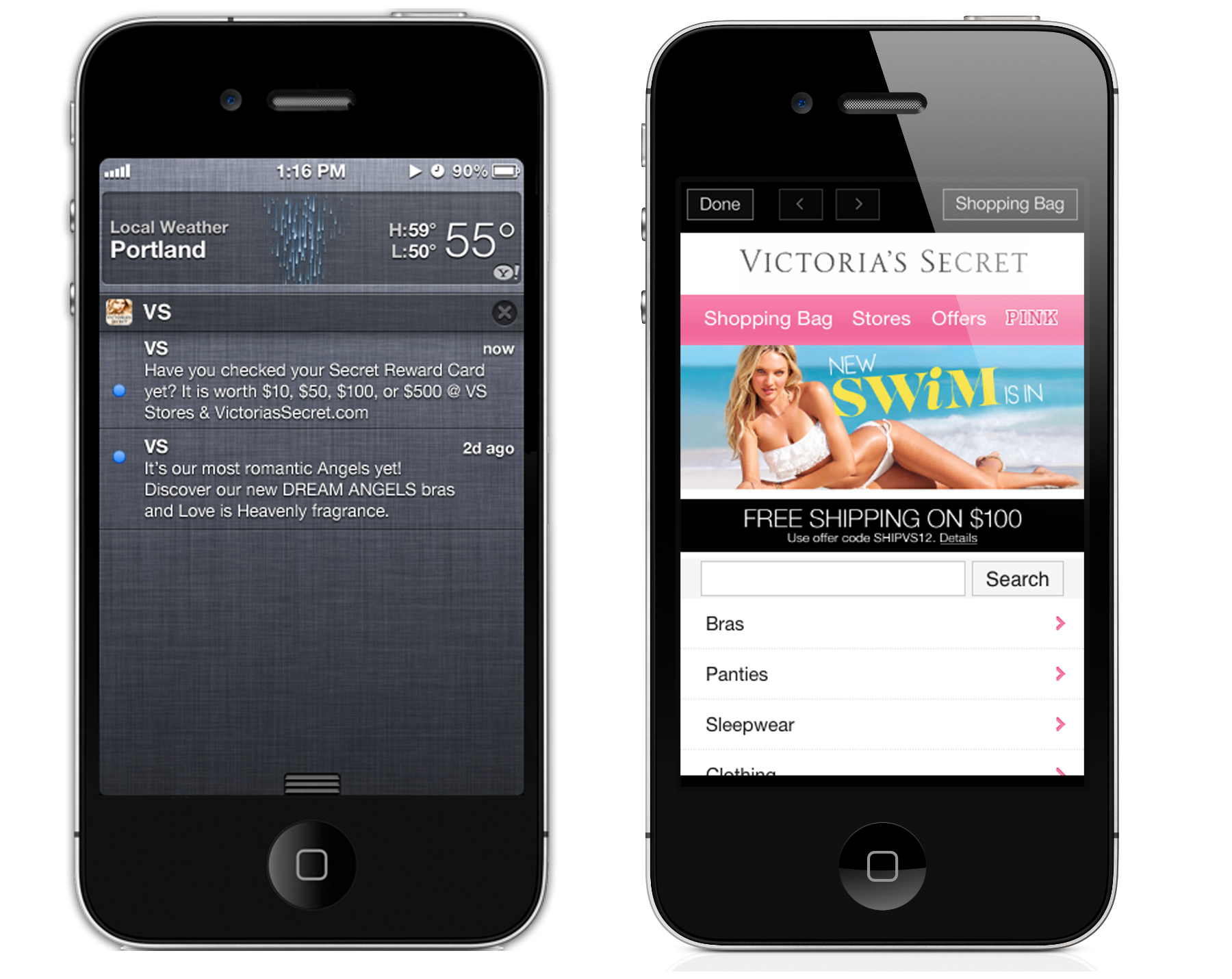 Subscribe for updates
Categories