Urban Airship July Release Notes Part II: Amazon SDK now available
Building off of our early support for new interactive features in iOS 8 announced the beginning of July, we're happy to let you know that our Amazon SDK is available today.

Check out the release notes and download Urban Airship's Amazon SDK. Developers gain complete functional parity for Urban Airship messaging to Amazon Fire phone and Kindle Fire tablets, enabling them to take advantage of the same targeting, composition, automation, delivery and API options that they enjoy for Android and iOS.

Second, we've introduced enhanced scheduling capabilities by adding Push to Local Time controls, as well as detailed response reporting by time zone. With these capabilities available directly within Urban Airship's user interface, developers can empower marketing teams to deliver the right message at the right time to global audiences. Teams can compare and contrast message response rates based on the time of day users in different geographies receive the message, helping to determine optimal send times to maximize response rates in different regions.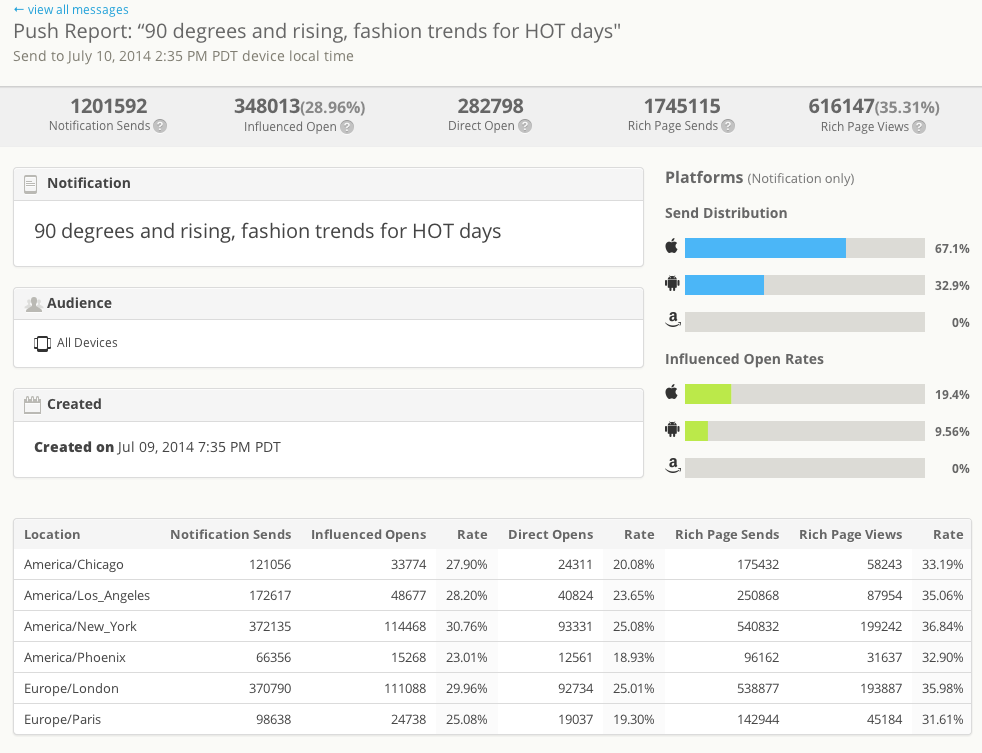 For more details check out July's release notes.
Subscribe for updates
Categories