The Mobile Marketing Association picks Urban Airship as the Global Enabling Technology Company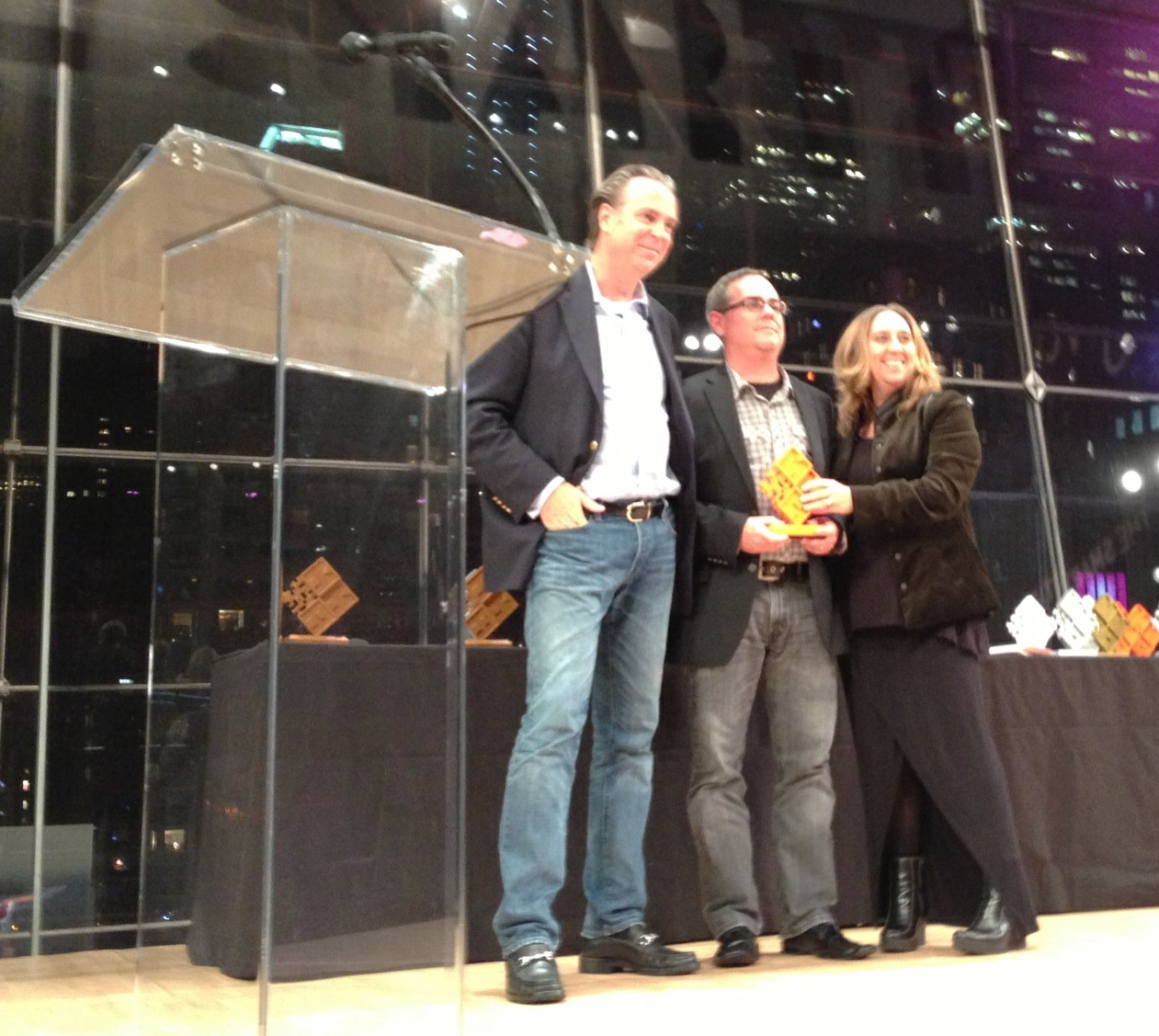 Technology moves fast, and mobile moves faster. Last night in NYC, we accepted an award from Greg Stuart, global CEO of MMA, naming Urban Airship as the Mobile Marketing Association's global enabling technology company of the year. It's a recognition of the success our customers have achieved through our push messaging service and the role we've played in educating the industry about best practices with our Good Push initiative.
Needless to say, it has been a great week! Our CEO was featured in Fast Company. We launched our Location Messaging Service on Monday, offering a new approach to location-based marketing that enables marketers to use everything they know to attain new levels of precision in mobile messaging strategies. At Advertising Week we sat on a high energy standing-room-only panel called Mobile ROI: Promise Delivered, led a fast pitch session on the Times Center Stage and today are being live streamed by the Huffington Post. Other Airshippers are in London evangelizing marketing's newest communications channel and greater precision-targeted messaging as speakers at Mobile Marketing Live and Apps World Europe. Our remaining speaker travel schedule for October would make the most hardened road-warrior long for the comfort of home.
Here's a quick view of what's driving the mobile industry and fueling our growth:
For the first time ever, global PC sales were outpaced by total smartphone sales according to market analyst firm Canalsys (2/3/2012).
Smartphone users worldwide will download more than 45 billion apps this year, nearly twice the number of apps that were downloaded in 2011 (Gartner, Market Trends: Mobile App Stores, Worldwide, 2012, 8/17/2012)
Mobile apps are a $6.0 billion market today, growing to $55.7 billion by 2015 (Forrester, Mobile is the New Face of Engagement, 2/13/2012)
Consumer spending on mobile app stores and digital content will increase from $18B this year to a$61B by 2016 (Gartner, Report Highlight for Market Trends: Worldwide Consumer Technology Spending, 7/12/2012)
More people are now using apps than mobile web browsers (comScore, May 2012 US Mobile Subscriber Market Share)
In the end, it is our customers that deserve the biggest thanks of all as they craft mobile strategies that surprise and delight consumers, building a broad base of advocacy for our approach to push messaging and mobile engagement. We can't wait to partner with more of them, in addition to agencies and partners, to continue to push the envelope and fuel the success of the mobile economy.
Subscribe for updates
Categories