Customer Spotlight: The Iconic Offers Aussies and Kiwis the Latest in Fashion and Footwear with Quick Delivery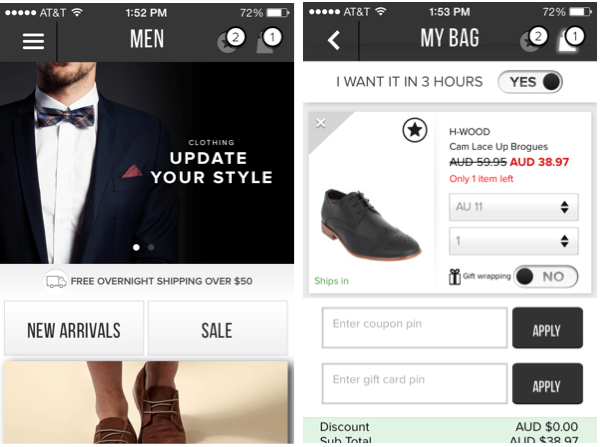 Backed by Rocket Internet, The Iconic saw explosive growth among consumers when it was founded two years ago. The company continues to expand its reach and invest in its future as the major online destination for Aussies and Kiwis looking for the latest and greatest in fashion and footwear. Recently, The Iconic released its first app enabling customers to browse and shop from more than 500 brands and 25,000 products.
The iOS app seamlessly synchronizes account information previously created from a desktop or tablet device, including your shopping bag and wish lists. In addition, new customers can sign up in under 30 seconds thanks to a simplified registration process.
The Iconic app's easy-to-use filters for brand, category, size, color and price make it easy to find what you're looking for. Sales and new arrivals are listed on the top of each page and one tap adds products to your wish list, which can then be moved to your shopping bag for purchase upon your later review or removed altogether.
Each product page provides high-resolution images, a product description and customer reviews. In addition, one-click allows you to share products to your social channel, including Facebook, Twitter or Pinterest.
Push notifications ensure you get the most out of the app, alerting you to upcoming events, exclusive offers and discounts that can be applied during the fast, safe and secure checkout process.
For customers located in Sydney, where the company is based, products purchased from the app during business hours Monday – Friday are guaranteed to be delivered within three hours.
Download the app on iOS.
Subscribe for updates
Categories