mySpots Parking Pro live with Urban Airship Push
While there are several parking or location management tools available for iPhone, push services built into mySpots Parking Pro (iTunes download) finally allows for user created reminder capabilities that have historically been missing. Until now the only real way to set a reminder is to exit an application and setup a whole new timer in the iPhone's Clock tool. mySpots Parking Pro brings together saving, sharing, and now to create parking reminders all within the same application.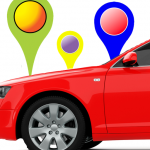 mySpots Parking Pro uses Urban Airship push notifications to send user created reminders back to their iPhone, perfect for reminding them that their meter is expiring or they need to move their car for street cleaning in a couple days. Reminders can actually be used for any saved location, whether it be parking, a restaurant, or new place to check out before it closes.
Says Travis Williams, the developer of mySpots Parking Pro, "The service is well thought out with features like scheduling that many applications could take advantage of." He continues, "Sample code made it incredibly fast to integrate notifications into the application, and helped us avoid having to set up a complex and costly server environment on our own. It's the definitely route to take for push notifications if you keep focus on the application."
We couldn't be happier to have mySpots Parking Pro sending pushes with our services.
Subscribe for updates
Categories