MonaMusic brings sheet music to the iPhone
MonaMusic™ lets you listen to arrangements made famous by The Hampton [Rock] String Quartet™ while following along with the sheet music published by Mona Lisa Sound™. Audio can be sync'd to the sheet music for automatic control. Four different audio modes are available allowing you to scroll through the sheet music and/or audio freely, overlay page turning indicators make it easy to navigate, you can easily sync each page to the audio, and fully tether the audio and sheet music together. An abundance of background information for each song is provided including video, links to related web sites, direct sheet music purchasing, note taking and bookmarking.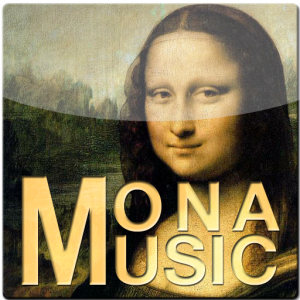 Urban Airship is powering the in app purchase piece of MonaMusic with StoreFront, allowing them to sell their entire catalog of sheet music directly within their application.
This is a first of its kind application which marries the Mona Lisa Sound sheet music publisher's novel licensing rights, gorgeous print quality, breakthrough classic rock emphasis, The Hampton Rock String Quartet™ live audio, and close cooperation with the licensors of The Rolling Stones, Led Zeppelin, The Kinks, Cream, The Eagles, The Doobie Brothers, Mott The Hoople, Pink Floyd, The Cars, The Moody Blues, and others.
John Reed, President and Founder of Mona Lisa Music, had this to say: "As a developer I was struggling through the last phases of my application – trying to integrate Apple's storefront framework. Urban Airship did all the work for me with a simple drop in library. Hooking into my code was very easy. Now I have an interface that is much richer than I would have implemented if I had continued my struggle. Thanks for getting my in app purchases on line! Next version of my app will utilize Urban Airship's push services. I'm glad I found Urban Airship."
Subscribe for updates
Categories