Forrester Analyzed 7 Retail Apps: Here's What They Learned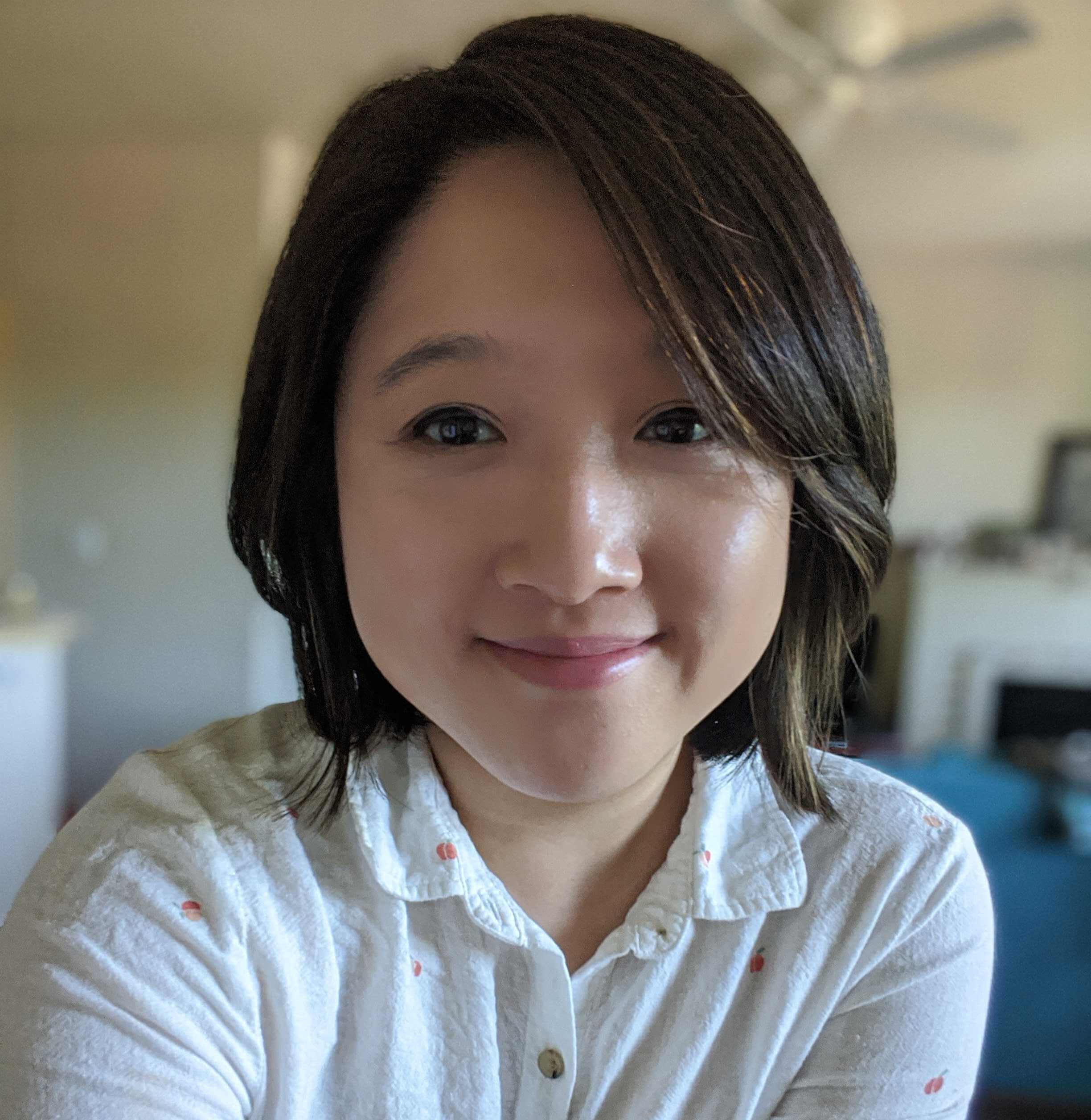 AJ Park Sr. Content Marketing Manager
What do Home Depot, Walmart, Best Buy, Target, Office Depot, Lowe's & PetSmart have in common? They all have retail apps that were analyzed by Forrester in a new report about what's working in 2021 entitled: The Forrester Digital Experience Review™:US Retail Mobile Apps, Q1 2021.
We don't need to tell you twice that the retail scene has changed dramatically since a year ago. And now, Forrester's got the data about what's actually working. They studied apps across 47 criteria to find best practices from the United States' retail mobile apps.
Below, you'll find a peek at some of the report's insights. If you'd rather download the report right now, you can do that here.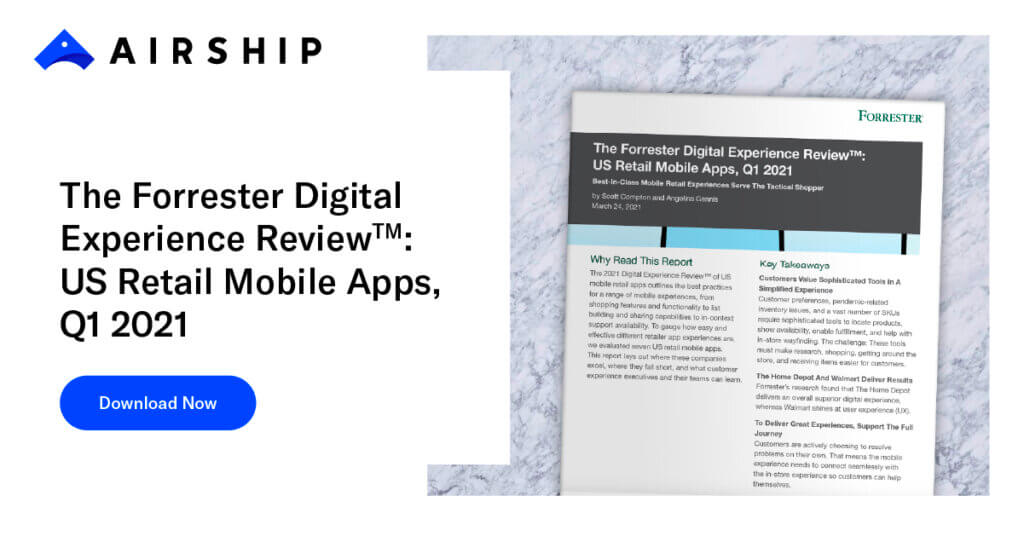 Create Helpful Tools with Your App
According to the Forrester report, The Home Depot leads with superior functionality and ux capabilities. The Home Depot's consumer app effectively guides users in exploration, comparison, selection, and checkout.
From The Home Depot app, you can:
Search and find items in just a couple of taps
Compare those items with similar options you may be considering
Check the stock status in nearby stores
View an in-store map with the precise location of the item you want
This app experience understands that many people browse for items in the app but prefer to buy items in-store. The Home Depot's app addresses this and delivers one of the best retail app experiences out there.
What this means: If you have a complicated inventory –– or simply lots of items –– create in-app tools and systems to make the product discovery experience as low-friction as possible.
Reduce Friction Everywhere, But Especially During Checkout
Customers expect a frictionless shopping experience. And that's especially true during checkout, where each friction point is another reason for a would-be customer to abandon their cart. Here are a few ways to improve your app's checkout experience:
Add new use cases, like curbside pickup. Contactless pickup is here to stay, and users will be happy to see the option in your app. Try showing the fulfillment before and during checkout, so the customer knows their options from the start.
Offer more payment options. There are more ways to pay now than ever –– being flexible on this will make your products more accessible for customers. Consider accepting a wider variety of payment types, including pay-over-time programs.
Show personalized offers during checkout. An easy way to upsell without being pushy is to serve personalized offers to customers during checkout. This way, your upsells feel authentic and reduce the chance of a cart abandonment.
In their full report, Forrester covers how Target's checkout leads the pack. You can download the report here.
What this means: It's all about making things 1) easier, and 2) more contextual for your customers. Do this and you'll be well on your way to a better retail app experience
Customers Still Want Human Help
The best retail apps make it easy for customers to figure things out on their own. But there will always be cases where it's helpful to talk to a real person. To make the 'human experience' worthwhile on your app, make it easily accessible for customers: Don't make people go through hoops to talk to a real person.
The better your app experience is, the fewer people you'll have contacting your customer service agents. But having those agents in place will take your customer experience to a new level –– one that'll help make more sales.
There's More in the Full Forrester Report
Forrester took a deep dive here: There are dozens of insights in the full report. You'll find things like:
How to use visual cues to keep customers moving through your app.
Why it's important to create a good search experience (and a few great examples).
What makes for good navigation and content.
And plenty more. Download it here and learn how to get an edge with your retail app this year.
Subscribe for updates
Related Posts
Categories