orchestration
Experimentation
Make Every Message — and Every Customer Experience — The Best It Can Be
Whether it's optimizing the content of a message or building a better customer journey, marketers want to continuously improve. Our Platform makes it simple to complete rigorous testing so every message and campaign is fueled by data — and incredibly effective.
Systematically Improve the Performance of Every Message You Send
Infuse your messaging strategy with data to decide the best way to reach customers. Test up to 27 variants of a message with A/B/n experiments and see which messages get the most engagement — and results — with an analytics dashboard.


Visual Analytics To Continuously Improve Customer Journeys
Set control groups and use integrated metrics to easily visualize the impact each Airship Journey has on your business goals.
Test and easily visualize the performance of each message in your Airship Journey to improve the overall conversion rate and learn what variables actually impact KPIs.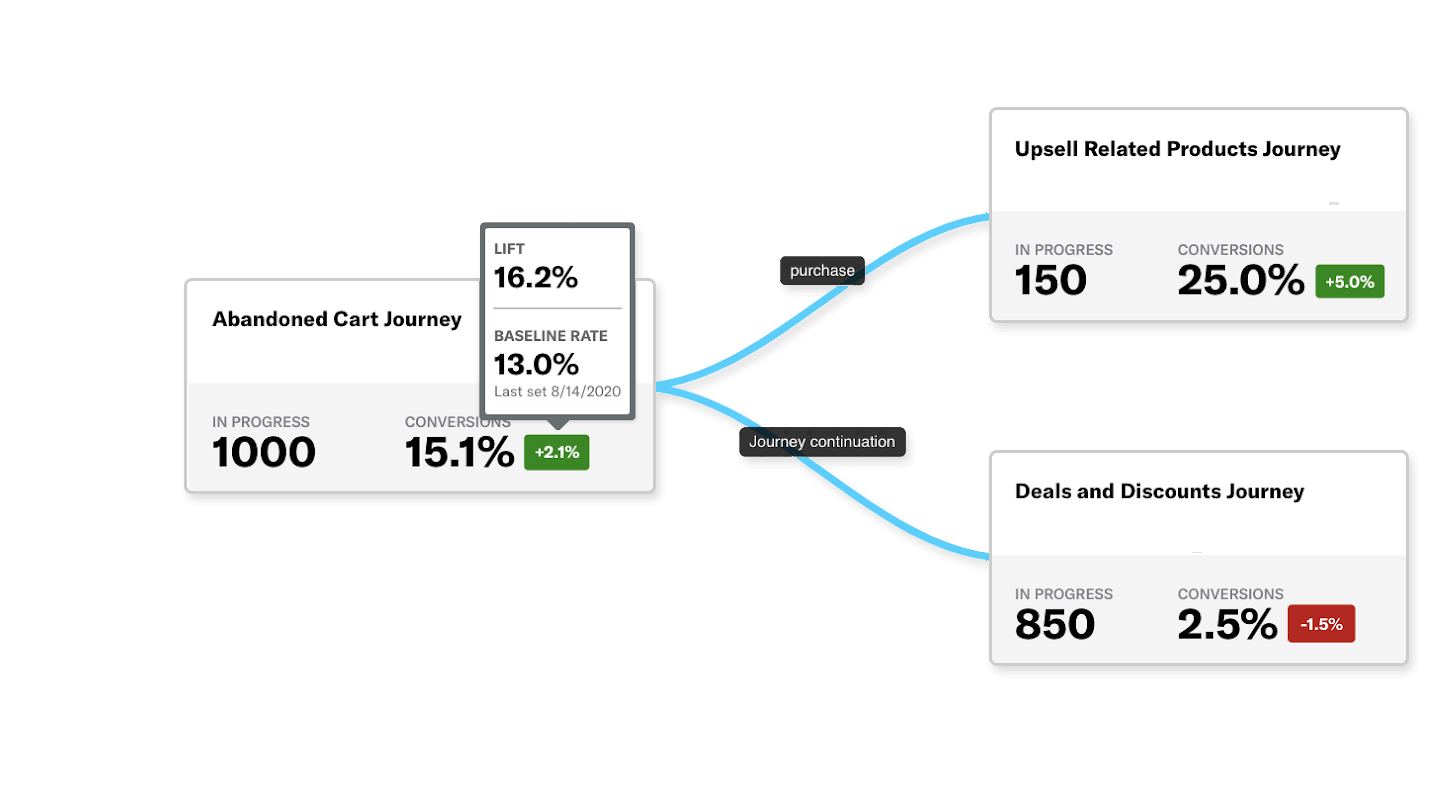 By being able to easily see journey performance against baseline metrics and control groups, I'm more easily able to achieve the goals that make a real difference to the business."
Optimization
Key Features
A/B/n Experiments
Journeys Control Groups
Journeys A/B Testing
Cross Channel
Personalization
Performance Analytics
Related Resources for Optimization
Your Optimized Customer Engagement Strategy Starts Here
Airship & Apptimize create massive value at every stage of the customer lifecycle. Let us show you how.